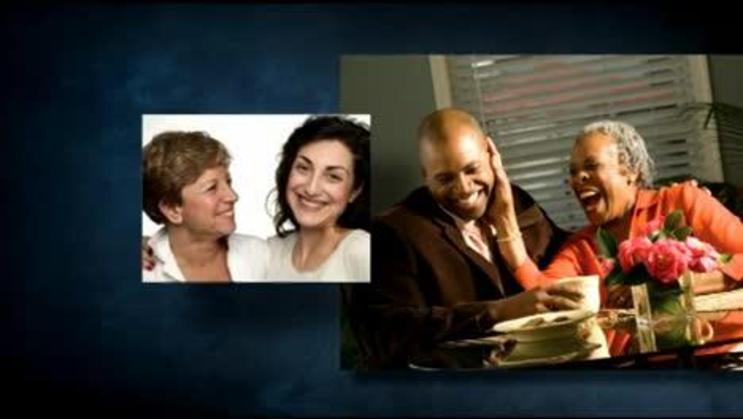 My Comments: As always, this is a difficult conversation for many of us. But that won't make the issue go away. That only happens when you ultimately leave the building.
I encourage everyone to take a few minutes to watch two short videos. The first one is accessed by clicking on the image above. It lasts about two minutes.
Here's the gist of the problem: Americans today are facing one of the most critical and overlooked health and retirement securities – long term care. Each day, 10,000 baby boomers are turning 65 and 70% of those who live past 65 will need a form of long term care. Rob Lowe and Maria Shriver have partnered with Genworth, an industry leader in long term care insurance, to raise awareness around the need for long term care planning.
The partnership generated an educational video series, "Conversations That Matter: Maria Shriver and Rob Lowe" about the impact of aging in America and importance of long term care planning. (That started with the video you saw above.) Both Rob and Maria have personal experiences in caregiving that articulate why they feel compelled to encourage viewers to have "the talk" with their family and friends even if it's not now in your comfort zone.
The second video is behind this image.
It's designed to give you an idea of what it costs to have insurance, mindful that it comes in many flavors, some of which you don't need. It lasts a little over nine minutes and comes to you from the American Association of Long Term Care Insurance. I hope you find all this helpful if you've not already attempted to solve the problem or died without needing long term care.
There are dozens of similar messages out there but these are from credible sources . If you are interested, I can recommend people from whom you can get more information.